We're excited to announce an awesome funky disco party for East Coast TC lovers!
What?    A funky disco party
Where?     The Music Hall @ Spike Hill
When?     12.12.12 – aka, The last trinumeral your eyes will ever see.
Why?      Duh.
More info below!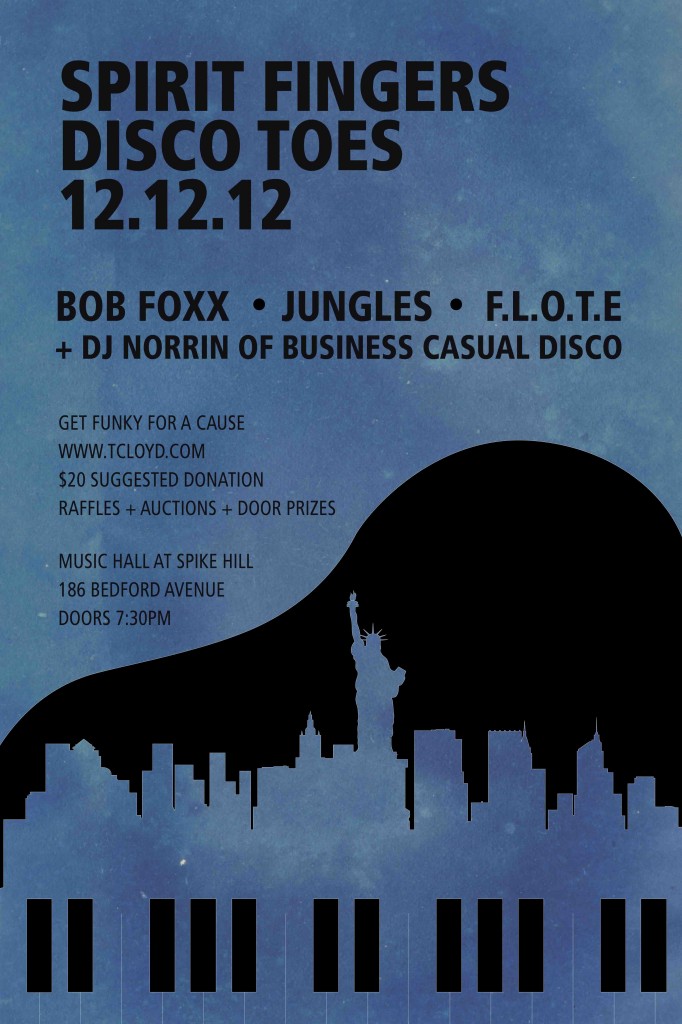 Doors @ 7:30
8:00 :: Bob Foxx
9:00 :: Jungles
10:00 :: F.L.O.T.E.
11:00 :: DJ Norrin of Business Casual Disco
Come ready to go home bearing gifts. We have tons of prizes for auction and raffle. Check out just some of our sponsors here.